A Special Thank You to All Our Sponsors and Advertisers!
City of Wetumpka, Alabama: The Best Place to Work, Live and Play
The City of Wetumpka strives to make the livability, quality of live and services, for its citizens, the very best in the nation and for its visitor, an unforgettable experience that will make them want to return.
Wetumpka, known as "The City of Natural Beauty" is located along the banks
of the beautiful Coosa River and has worked hard to preserve its history and heritage.   
 The phrase "Stars fell on Alabama" refers to a meteor shower seen across Alabama on November 12-13, 1833, but Wetumpka had its own cosmic event over 80 million years ago known as an Astrobleme or "star-wound". The impact of a meteorite around 1,100 feet in diameter traveling at nearly 20 miles per second causing winds in excess of 500 miles per hour, left a crater about 4 miles wide adjacent to where Wetumpka is now located 
Andy's Heating & Air: Keeping You Comfortable All Year
You can depend on Andy's Heating and Air's honest and dependable technicians to help you survive the summer heat and humidity and keep you toasty warm during those cool months in the winter. Andy's service area includes Elmore, Montgomery, Chilton, and Lee Counties.
If your system breaks down, there is no need to wait until it is convenient, call for 24 hour emergency service! Andy's will respond quickly to your call. Heating and cooling can be restored in hours not days.
Receive $20.00 OFF Your Initial Service Call! 334-398-0607
Zap Pest Control:  Servicing the Montgomery Tri-County Area for Over 17 years

 
Zap Pest Control

knows the times are tough and is fighting back by offering quarterly pest control programs starting at just $50. Quarterly services are guaranteed and should any pest problems occur between monthly visits, a Zap technician will show up free of charge and rectify your situation. 
In addition to residential regular service, Zap also offers "as needed" and commercial service. From apartment homes to 500 square foot offices and 50,000 square foot warehouses, No problem. Zap Pest Control can put together an exceptional service program at an affordable price and handle any problem you may have.
Check out Zap's Special offers: $100 Off Termite Control, $25 Off Initial Pest Control, $5 Off Next Service when you refer a friend who signs up for Pest Service! Call: 334-244-7778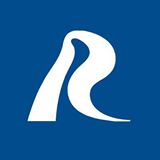 River Bank & Trust: For all your Banking Needs
River Bank & Trust offers Personal and Business Banking, as well as Wealth Management Services, with Online Banking for your convenience.  
Stop by one of their 5 locations and they'll be happy to help you choose an account to better suit your daily banking needs, or click on one of these locations to contact a banking specialist today:
Montgomery Office

,

Prattville Office

,

Downtown Prattville Office

, Wetumpka Office, Downtown Montgomery Office
Specials: Now offering Great Rates on CDs and IRAs, Business Clients can now make remote deposits, Get $10 when you sign up for EStatements.
If you would like more information on becoming a sponsor/Advertiser with the show contact Curt Gantt 334-202-3953 or you can send a message through our

Contact

page.